GUARANTEED ANALYSIS PER 4oz

| | | |
| --- | --- | --- |
| Lysine (min) | 8.82% | 10,000mg  |
| Methionine (min) | 4.41% | 5,000mg  |
| Threonine (min) | 1.76% | 2,000mg  |
| Magnesium (min) | 5.30% | 6,000mg  |
| Copper (min) | 2,639ppm | 300mg  |
| Zinc (min) | 7,920ppm | 900mg |
| Iodine (min) | 27.8ppm | 3mg  |
| Salt (min) | 11.25% | 12,500mg  |
| Salt (max) | 13.50% | 15,308mg  |
| Biotin (min) | 100mg/lb | 25mg |
No scoop included. Use standard 1/4th measuring cup as a scoop.  1/4th heaping measuring cup provides approximately two ounces by weight.
Introduce gradually. 
Feed two heaping 1/4th standard measuring cups per day for 1,000lb horse.  Can be split between meals.
| | |
| --- | --- |
| 250lb | 1oz |
| 500lb | 2oz |
| 750lb | 3oz |
| 1000lb | 4oz |
Benefits
Some of the benefits your horse will receive from Vermont Blend PRO: No Selenium and how each ingredient plays a role
Hoof Health

Lysine, Methionine, Threonine, Zinc, Copper, Biotin
Vibrant Coat (resists sun bleaching)

Copper, Zinc, Lysine, Methionine, Threonine
Improved Topline

Lysine, Methionine, Threonine
Digestive Support

Yea-Sacc Extra, Bio-Mos 2, Anise
Increase Immune / Reduce Stress

Magnesium, Lysine, Methionine, Threonine
Low Sugar and Starch

Safe for horses with metabolic concerns such as Insulin Resistance, Equine Metabolic Syndrome, and PPID (Cushings Disease)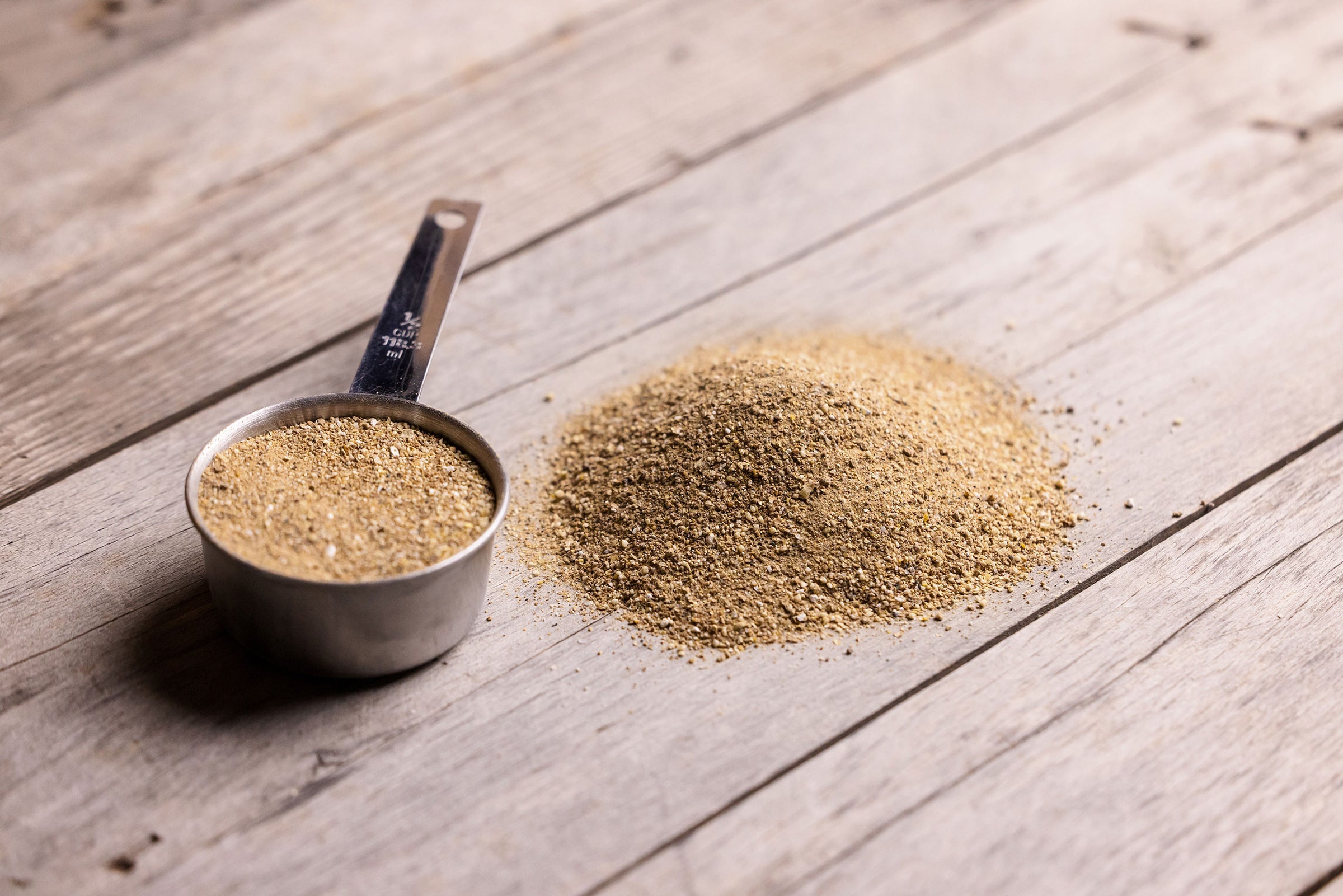 YEA-SACC EXTRA by Alltech
Yea-Sacc is a live cell yeast probiotic that contains 50 billion CFU per serving. It is extremely effective at stimulating fiber digestion which leads to a more stable gut environment. Studies have shown improved fiber digestion and increased hind-gut pH in horses on high starch diets who receive Yea-Sacc compared to non-supplemented horses. Enhanced digestibility results in maximum absorption of nutrients while also preventing digestive upset. This digestive support is crucial in times of digestive stress such as antibiotic use or deworming.
BIO-MOS2 by Alltech
Bio-Mos2 is a prebiotic that has been proven to support the immune system, gut health, feed healthy gut bacteria, bind harmful bacteria, provides support during times of stress, and supports increase in physical conditioning. 
Bio-Mos is a Mannan Oligosaccharide (MOS). MOS binds harmful bacteria such as E.Coli and Salmonella. It is then excreted in the manure, reducing damage to the digestive tract by pathogens. Along with the pathogens go the toxins they would have produced. 
MOS has also been proven to stimulate the immune system and encourage growth of intestinal villi which will improve digestion and absorption of nutrients. Studies show that this increase in the immune system will be passed from broodmare to foal. 
Research on Bio-Mos (the only MOS product that's been tested to determine its effects on vaccination) has shown an increase in vaccination titers with certain vaccines. A trial showed that titers to Eastern/Western encephalomyelitis were greater in horses fed a diet containing Bio-Mos compared to the same diet without it. 
Bio-Mos2 is scientifically proven and supported by 733 research trials.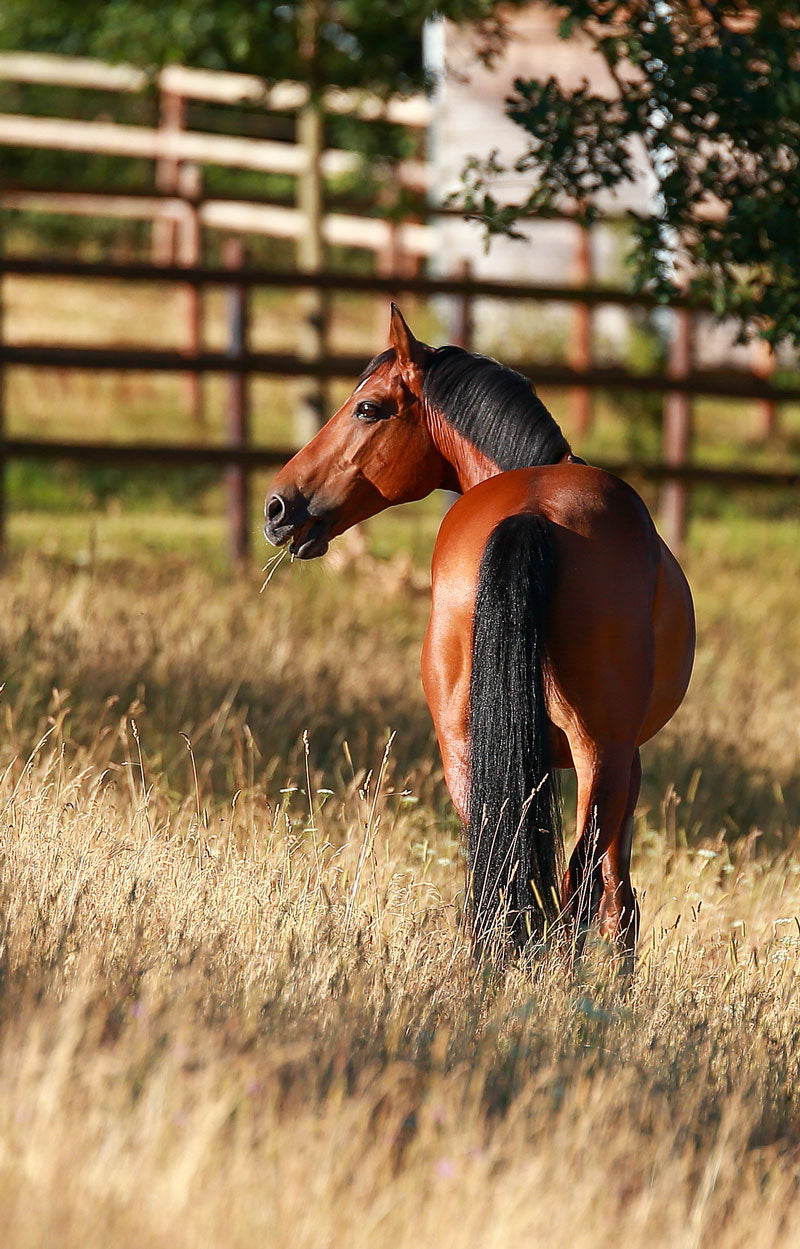 ANISE
Anise Seed has long been used as a popular remedy to relieve digestive disorders. Romans used anise seed oil as early as the 7th century as a digestive aid.