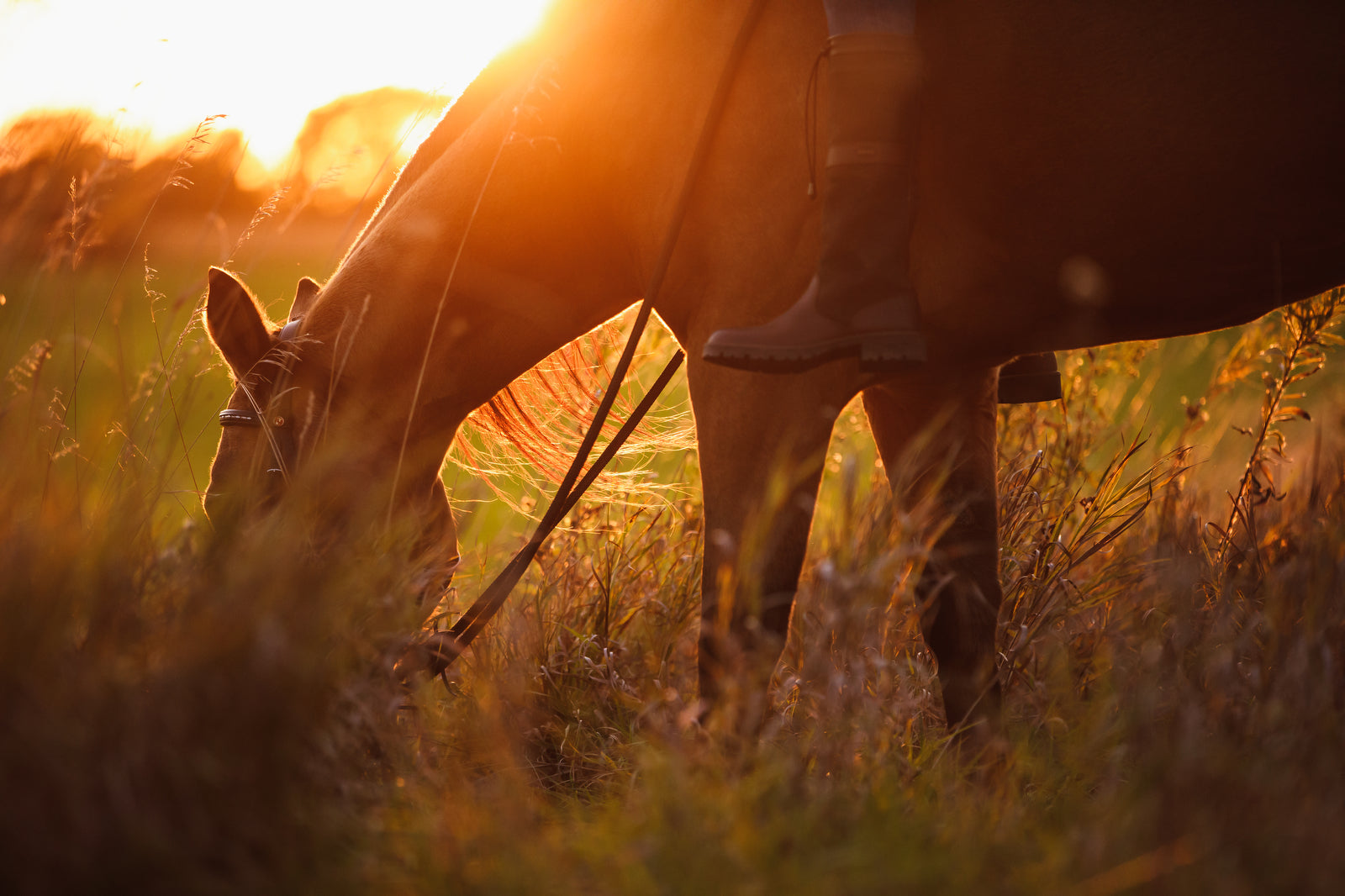 No.  Vermont Blend is formulated and manufactured in Vermont.  We are proud to be Vermonters and named our product as such.  Originally Green Mountain Blend was a name we considered, but anyone who lives here knows that name was already taken by Green Mountain Coffee.  We are thankful for them every morning!!

Vermont Blend's formula is based on the last 10 years forage analysis for all East Coast states; from Maine to Florida.  Every three years we check the averages to ensure that Vermont Blend still balances the most recent hay crops.  The formula will always be based off the previous 10 years.
Despite being formulated for the East Coast, Vermont Blend does a great job at balancing most forage in the United States.  If you have a hay analysis and would like to know how Vermont Blend works with your specific forage, please feel free to email it to us!  We will let you know if Vermont Blend will balance your forage, if there is anything else that needs to be added or if another product would match your hay better.
Vermont Blend can be fed with any bowl feed as long as you are not feeding more than the manufactures recommended dose.  This includes beet pulp, forage pellets or cubes, grains, concentrates and even ration balancers.
If you live in a high selenium area and are feeding a ration balancer along with Vermont Blend, please contact us.  We are happy to crunch some numbers to ensure your horse is not being over supplemented with selenium.
Not sure if you live in a high selenium area?  Here is a map to find out:  Selenium Map
Omega-E should be stored at room temperature or refrigerated. Avoid heat and humidity. Silca gel packs can also be used to maintain freshness.
Each 4cc pump will provide 2,000iu.  For example, if you want to provide your horse with 4,000iu/day, you would feed 2 pumps per day.
Vermont Blend & Vermont Blend PRO:  24 months. However, we recommend using your product within 12 months.
Omega-E:  12 months.
Emcelle: Two years
We get new loads of product in weekly to ensure your supplement is always fresh.
Most horses will readily eat all of Custom Equine supplements.  That being said, there will always be a few horses who refuse to eat their veggies!  We are happy to work with you and your horse to make sure they enjoy their meals 100%.  We offer trial sizes of Vermont Blend, Vermont Blend PRO and Omega-E.  We also have a Happy Horse Guarantee if you need to return the supplement.
Here are a few video's of some happy horses enjoying Vermont Blend:
Here are some suggestions on introducing a new supplement:
Introducing a new supplement
No.  None of our products come in pelleted form.
Our powdered supplements are free of fillers, inactive ingredients,
preservatives etc.  The only thing in the bag is active ingredients.  In order to form a pellet, we would need to add inactive ingredients and/or a pellet binder.  As it is now, if we put our supplements through a pellet mill, they would come out like little rocks. We like to supply
everything your horses actually need, nothing they don't.
Being part of the food supply system means meeting the highest-quality control standards is not just important, it is essential. Our mill works tirelessly to ensure internal, third party, federal and state standards and regulations are met. Animal feeds, and the nutrients within those feeds, play a very significant role in the overall health and well-being of the animals. For that reason, we acquire products from a supplier that is committed to delivering a product that meets a higher standard. One that strives to go above and beyond to deliver a consistent product to you every time.  Our mill is a Certified Safe Feed Facility (SFSF) and FSC34/SQF Level 2 Quality Certified.  Custom Equine Nutrition also conducts annual 3rd party testing to ensure what is on the guaranteed analysis is exactly what your horse is receiving!
Customer Account & Auto-Ship
Accounts are optional.  If you'd like to sign up for an account you will have access to view your order history or manage an auto-ship subscription. There are two ways to create an account:
Click on the account icon located in the upper right hand corner.  It looks like a tiny person.  You can then create an account.
Create an account at checkout.
With either option you will be emailed an Account Activation Invite.  If you do not see this in your email, please check your spam folder.  Click on the activation link in the email to confirm your account.  
This typically happens when someone has created an account at checkout but has not activated the account through the activation email.  This part of the account process can easily be over-looked, or the activation email may have landed in your Spam folder.
The activation email helps cut down on spam by showing us that a person really does belong to this email address.  If you are unable to locate this email, please contact us at nicole@customequinenutrition.com and we will send you another activation email.
To change your auto-ship subscription, log-in to your account.  If you have issues logging in, it may be that your ccount has yet to be activated.  Please see the FAQ: I'm trying to log-in, but your website says my email cannot be found.
Please email us at nicole@customequinenutrition.com if you'd like us to send you another account activation email.
Once you have logged into your account page, under "Account Details" there is a link called "Manage Your Subscription".
We are also happy to change your subscription for you. Simply send us an email telling us what you'd like!
Orders under 25lbs typically ship USPS priority mail.  Orders over 25lbs typically ship UPS.
We all change our minds sometimes!  Custom Equine Nutrition offers returns on un-opened and opened products.
Rewards & Referral Program
The rewards program lets you earn points for every purchase you make.  For every 500 points you earn, you receive $5 off a supplement.  You also earn free points when you sign up or enter your birthday.  
Click on the Rewards Program icon located on the bottom left hand of your screen. 
You can then click on the Join Now button.
Please check your Spam and Promotional folders.
Unfortunately there is no way to automatically apply your rewards savings to an auto-ship order. However, there is a simple way around this!  When you receive an email notifying you of your reward, please forward it to Nicole@customequinenutrition.com and we will refund you the amount you have earned.
You can receive $5 off by referring a friend, and your friend will receive 5% off.  Log into your account and click on the Rewards Program icon (bottom left corner).  There you will see a referral code that you can give to your friend.  When they click on that code and place an order, they automatically receive 5% off their order, and you receive an email with $5 off your next order.
Custom Equine Nutrition, LLC is very proud to be Green Business Certified. Click HERE to read what the Green Business Bureau has to say about Custom Equine Nutrition!
Here are some ways Custom Equine Nutrition helps the environment: 
Runs on solar power.
Cuts down on plastics by having consumers use household measuring cups instead of providing plastic scoops in every product.
Efficiency Vermont Energy Assessment and Audit.
Upcycle of empty product bags for packaging material.
All paper is shredded, composted or upcycled as horse bedding.
Product pallets are returned for re-use.
Currently working on all product packaging being recyclable.